Nidaros is a town located in the south-eastern part of Eldevin Kingdom. In the West it is bordered with Fort Piregarde, in the North-West with Adera Plains, in the North with the Bochdaen Cathedral and in the North-East with Kasambra Pass. In the East it has entrances to Huntreal Plateau and Nidaros Ancestral Cave. The general area around the town is most suitable to players of at least level 18.
Trivia: Nidaros is the ancient name of Trondheim, Norway
Locations
Edit
NPCs outside buildings
Edit
at central square
Nidaros Resurrection Point
Edit
Nidaros Farm
Edit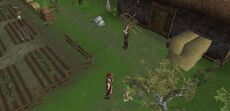 Farmer Jim (quest [10] Final Touches), sells farming components, buys items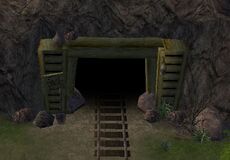 Nidaros Farm Store
Edit
Nidaros Farm Store is a small building located to the South of the Nidaros Farm. It is not marked on the map. There are three Sack of Sweet Blueberries and one Sack of Nidaros Parsley inside, which are needed for the [18] Market Festival quest.
Nidaros Arena
Edit
In the north-west of Nidaros.  Go there for [18] Show of Strength and [18] Defending the Title.
Burial chambers south-east of Nidaros.
Resources
Edit