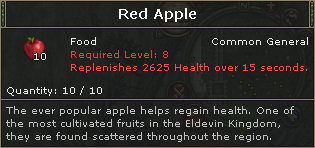 Red Apples can be gathered and consumed from Foraging level 6. A bunch of Red Apple Trees can be found north of Forest of Adera, in Eldevin Kingdom (West).
They can be consumed directly for faster health regeneration or used in Alchemy (from skill lvl 8) to make potions.
Effect: Replenishes 2625 health over 15 seconds.
Alchemy: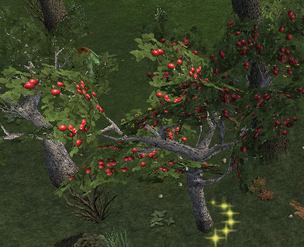 Red Apples can be picked from Red Apple Trees, which can be found in the
Forest of Adera
and in
Mythos
as well.
12.75
Ad blocker interference detected!
Wikia is a free-to-use site that makes money from advertising. We have a modified experience for viewers using ad blockers

Wikia is not accessible if you've made further modifications. Remove the custom ad blocker rule(s) and the page will load as expected.