For the quests, see The Vault (Army quest) and The Vault (Council quest)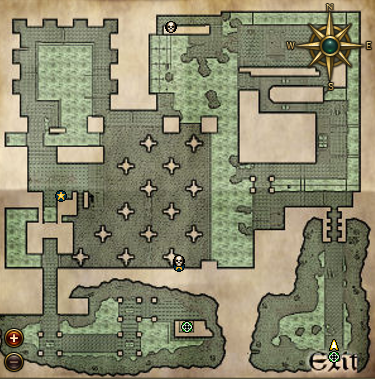 The Vault is a level 15 group instance. Start at the entrance in the Eldevin Sewers Level 3.
The initial quests are given by Major Rothar and Archmage Rufan.
Related Quests
Edit
Inhabitants
Edit
Boss Encounters:
Edit
Ad blocker interference detected!
Wikia is a free-to-use site that makes money from advertising. We have a modified experience for viewers using ad blockers

Wikia is not accessible if you've made further modifications. Remove the custom ad blocker rule(s) and the page will load as expected.